Interview with John Swon: President of Power Locker
"The Power Locker founding members and support staff are entirely devoted to the success of our operators. Our operator's are considered family not just a transaction." Power Locker's President, John Swon shares with us how and why Power Locker is changing the way we snack!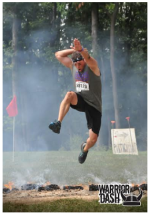 On-the-go healthy snacking just got easier! Power Locker is a revolutionary healthier food choice delivery system that is changing the way we access vending machine snacks. Power Locker was founded by former athletes committed to bringing innovation, awesome products and a tireless work ethic to a traditional industry in desperate need of an overhaul.
Can you tell us about the founding of Power Locker™?
A few years back a group of close friends and I started looking to start a business to help us supplement our family incomes. As former athletes, and now parents, we all agreed to pursue a venture with living a healthy lifestyle at the center. A business that allowed us to get started quickly with relatively small start up costs and calendar flexibility was also very appealing.
The idea for Power Locker™ was born as we committed to bring innovation, awesome products and a tireless work ethic to a traditional industry in desperate need of overhaul. Our movement resonated as our business continues to grow and make a positive impact on the many communities we serve.
Tell us about what makes Power Locker stand out from other business opportunities—specifically in the vending and healthy snack sector?
There are two stand out reasons that make Power Locker™ a truly unique opportunity in the healthy snacking space. The first is our experience. We have a genuine passion and knowledge for this business as our PL management team manages every element of our own very busy fleet of machines. This experience affords us an authenticity to relate to each of our operators we are committed to supporting. We are one of you!
The second stand out reason that separates us from other opportunities is our Power Pantry™. Inside our exclusive ecommerce store our operators find a hand selected healthy and fitness focused snacking menu. Power Pantry™ takes the time and guesswork out of identifying and acquiring high demand products that look great in our machines.
What opportunities do you see for growth in your industry area?
As more and more busy families commit themselves to living active, healthy lifestyles the demand continues to grow for on-the-go options to meet this demand. New nutrient- packed products are hitting the market daily. PL is committed to delivering these products to our growing customer base.
Can you tell us a little bit about the day-to-day activities of a Power Locker operator?
A Power Locker teammate can track the activity of his or hers machine/s remotely at any convenient time. This performance data will determine an operator's responsibilities for his or her fleet that day. Machines low on product and requiring a visit can be accurately packed with the proper type and amount of product needed to re-fill the machine.
It is at this time that an operator may choose to modify menu selections based on the buying tendencies of the location/s they serve and also include these items. On hand inventory can also be tracked and, if necessary, orders may be conveniently placed on the Prime Pantry™ website to replenish inventory or bring in new products. Operators can then visit their host location/s to re-load their machines and connect with customers and host staff. Visits are then recorded in the machine's online software system to track sales and prepare for the next field visit.
What type of person is well-suited as a Power Locker operator?
We are searching for dynamic entrepreneurs to join our team and help bring Power Locker™ to active people nationwide. Individuals with a passion for sports, nutrition, and living an active lifestyle will find this a unique and rewarding new business opportunity. Both full and part time commitments are welcome as we can help design your new Power Locker business around your busy schedule.
On average, how long does it take for an operator to startup their business?
A new Power Locker operator can have his/her new business up and running in as little as 30-60 days!
What kind of background experience does a Power Locker™ entrepreneur need to be successful?
A successful Power Locker entrepreneur needs to only have a committed work ethic and passion for people. The Power Locker™ management team can provide all of the industry expertise, tools and techniques to amplify any dedicated new operator's success.
How does Power Locker support and train its operators for ongoing success to build their healthy vending?
Power Locker is 100% committed to the prosperity of our operators. For this reason PL invites all of their new operators to an informative and inspirational one-day training camp strategically positioned near its New Jersey headquarters.
In addition, The PL management team offers Certified Coaching For Life. Any new partner will launch their very own Power Locker alongside an experienced management team engaged in operating its own fleet in an attempt to offer more authentic tips and techniques to support our teammates.
Is there anything else you would like to share with us?
The Power Locker founding members and support staff are entirely devoted to the success of our operators. Our operator's are considered family—not just a transaction. We are committed to a robust social media campaign, staying on the cutting edge of new technology and regularly introducing new products to our Power Pantry™ all in an effort to see our partners and teammates succeed.